One of the largest architectural metal wire mesh products suppliers in China
Dongfu wire mesh can take care of any necessary custom metal products manufacturing requirements for your project's specifications. You can easily solve your project needs or the development of local businesses.
Looking For a Professional and Reliable Metal Wire Mesh Supplier?
Since its establishment in 2009, Dongfu Wire Mesh has been engaged in the manufacturing and export of industrial wire mesh and metal products. 11 years of industry experience and overseas export experience enable us to provide customized solutions for each project of our customers. Whether it is used in architectural applications, industrial applications, or the development of local businesses, regardless of scale or scope, we will invest in your success and become your most trusted supplier of industrial metal products.
Our production factory is equipped with top-notch technicians who can customize and manufacture various metal products according to your exact requirements. They are experts in the metal and manufacturing industry, with rich product knowledge and first-class technology experience, know how to manufacture products that meet your requirements and deliver them in time, and can recommend the most suitable product specifications for you according to your project application requirements.
We provide various metal materials and customize them into various metal products. The metal materials we provide include Carbon Steel, Galvanized Steel, Stainless Steel, Aluminum and Aluminum Alloy, Copper, Bronze, Brass, etc common materials. Some rare metals or alloys, such as Nickel, Titanium, Silver, Monel, Inconel, etc. And provide a variety of woven wire mesh, welded wire mesh, perforated metal, wire mesh fence, metal fence, expanded metal, perforated metal, metal bar grating, metal mesh curtain, etc custom manufacturing.
Leading industrial wire mesh & metal product integration provider
Whether you are to solve your project customization needs or want to develop a local wholesale business of certain metal products. Dongfu Wire Mesh can provide the good quality and price, punctual delivery time and stable supply capacity that guarantees your interests here, and exceed expectations.
why choose dongfu wire mesh
We are located in Anping County, China, which is the largest and most concentrated industrial belt of industrial wire mesh metal products in China. There are many metal product manufacturing and processing factories here, and we are one of the largest integrated suppliers. In order to ensure our stable supply capacity and solve more customers' special product needs. We not only have our factories and inventories but also have long-term cooperative relationships with many mature and established wire mesh companies in Anping.
Our customer-centric business approach has won us the trust of many customers.
We believe that our attention to detail and the customer-centric business approach will make us stand out among many metal suppliers. Our technical experts with professional product knowledge will solve any problems for you and recommend or specify the high quality products and services according to your specific needs.
If you have any questions, please feel free to contact us. We provide 24/7 service.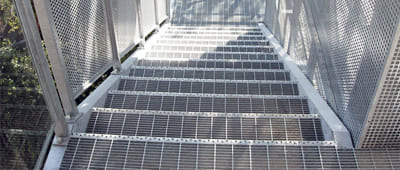 "I think I have found a very reliable supplier. I have been cooperating with Dongfu company for nearly two years. The delivery is always on time, the Chinese price that can bring me profit, and it is worth mentioning that in several transactions, the goods were partially damaged during transportation, and Dongfu reissued good goods to me."
"They can always provide products that exceed expectations. Their professionalism and rich experience are amazing. Any design requirements I put forward are met, and they provide me with customized products in strict accordance with my needs."
"The wire mesh sheet provided by Dongfu Company is of very high quality, which is very suitable for my manufacturing needs. And after working together for a year, there was no quality problem, which made me re-acquainted with Made in China. It would be great if the price were a little lower."
We'd love to hear from you
We are here to help you 7 days a week and respond within 6 hours. In the meantime, you can first browse our website to learn more about wire mesh knowledge and our services. If you have prepared enough, we suggest that you fill out the contact form directly, so that you can get a quote quickly.